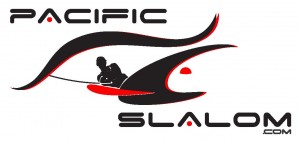 Pacific Slalom Signs Professional Water Skier Brian Detrick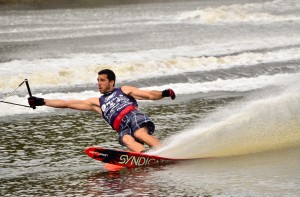 San Diego, Calfornia – May 1, 2015
Pacific Slalom proudly announced today that they have signed World-Class Professional Water Skier Brian Detrick. Detrick, a California native (Elk Grove), is the first professional skier representative for Pacific Slalom.
Detrick had a breakout 2014 year with podium finishes at the Australian Open, Moomba Masters and U.S. Open which led to him finishing the 2014 season ranked 7th in the World on the IWWF Elite Skiers World Ranking List. Water Ski Magazine also named him one of the top 5 skier ambassadors of our sport. Detrick is one of seven men's slalom skiers in the world to receive an invite to the 2015 U.S. Masters Memorial Day weekend in Pine Mountain, Georgia. This will be Detrick's first time competing at arguably the most prestigious water ski and wakeboard event in the world and it will kick off his 2015 season.
"I am excited to join the Pacific Slalom Team. This company has built a strong presence in our sport with their grassroots efforts, hosting professional clinics, and displaying all the top waterski products with lake side service at tournaments throughout central and southern California. Pacific Slalom has been the primary sponsor for Jr. Development throughout California. I am excited about their future growth as we combine forces to continue to help promote and take our sport to the next level", says Detrick.
"Pacific Slalom is thrilled to join forces with Brian and having him as a representative of our brand. We have watched Brian over the last 5 years and are impressed not only where his skiing has gone, but how he conducts himself off the water with his brand, coaching and being an ambassador of our sport", says Steve Cesnauskas, owner of Pacific Slalom.
Brian will be a huge asset to the company promoting the Pacific Slalom Brand, posting new technical articles, tweets from local to pro events and assisting with the growth of the sport. The company is looking forward to supporting the sport by bringing in new and fresh perspective from up and coming skiers on all levels. Pacific Slalom has always prided itself on customer service and professional expertise by educating the buyer on all products they carry. Detrick was born into the sport and will be a great asset from a technical perspective.
About Pacific Slalom
Pacific Slalom is the #1 Waterski Lakeside Resource for all competitive needs. Based in sunny San Diego, California, the company has gone global and become a world wide resource. Try It. Love It. Own It. That's pretty much the motto. "We've been in the waterski industry for the 20+ years and we love what we do. We're not sales people, we're competitive water-skiers", says Steve Cesnauskas. Team up with Pacific Slalom and get yourself set up with the best products, the right fit, and the rawest deals!